Volvo EX30 electric SUV: prices, specs and ride review
We ride shotgun in Volvo's smallest electric car, which is set to undercut rivals like the Kia Niro EV
The all-new Volvo EX30 was revealed a few months ago, immediately shocking the automotive world with its sub-£34k starting price. On sale now, that figure means it undercuts not only similarly-sized mainstream EVs, but also a handful of small, petrol-powered SUVs as well.
First cars won't arrive in the UK until early 2024, but to get a taste of what's in store, we took a trip to Volvo's Hallered Proving Ground (around an hour outside Gothenburg) to ride shotgun alongside vehicle dynamics guru, Egbert Bakker. You can read all about our experiences a bit further down this page.
The EX30 sits in a rather odd position in the electric car market as at 4.23 metres long, it's quite a bit smaller than Volvo's next-largest electric SUV, the XC40 Recharge. It's a rival to the Smart #1, Lexus UX 300e and DS 3 E-Tense, while also acting as a more premium alternative to the likes of the Vauxhall Mokka Electric and Jeep Avenger.
Customers will be able to choose from three different battery and electric motor configurations, as well as two trim levels, with a more affordable 'Core' model due at a later date, potentially lowering the car's starting price by as much as £2,000.
Volvo EX30 battery, range and charging
Single Motor cars feature, as their names suggest, a single electric motor mounted on the rear axle producing 268bhp. This is available with two battery sizes: the smaller of the pair comes in at 49kWh (usable) and offers a range of up to 212 miles and a 0-62mph time of 5.7 seconds. A 10-80% charge takes as little as 26 minutes thanks to standard 150kW ultra-rapid DC charging.
Opting for the larger 64kWh (usable) battery in the Extended Range model boosts the range figure to a maximum of 298 miles – more than what's possible in a Kia Niro EV. Despite not getting a more powerful electric motor, the EX30 Extended Range also reaches the 62mph benchmark almost half-a-second quicker than its Standard Range counterpart. Faster 175kW DC charging means that a 10-80% charge still only takes 28 minutes – despite the bigger battery.
Finally, the Twin Motor Performance model gets two motors but is only available with the larger of the two batteries, offering a range of 286 miles. An output of 422bhp means the electric Volvo SUV will accelerate from 0-62mph faster than a Porsche Taycan GTS, in 3.6 seconds.
Design and technology
The exterior of the Volvo EX30 looks like a shrunken version of the recently-announced EX90 flagship. The Swedish marque's 'Thor's hammer' headlights now have an 8-bit design, while a sloping roofline helps improve aerodynamic efficiency.
On the inside, Volvo has taken a leaf out of the Tesla Model Y and new MINI Cooper Electric's book by omitting a dedicated instrument cluster, relegating this information to a small section of a large central touchscreen. This display, standard on all models, measures 12.3 inches and runs a Google-based operating system. Apple CarPlay and Android Auto are included if you'd rather use your phone's software.
Partnership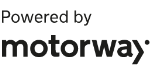 Need to sell your car?
Find your best offer from over 5,000+ dealers. It's that easy.
There are five exterior colours to choose from – all free of charge – as well as five interior 'Rooms' which all feature sustainable and recycled materials. The cabin itself is littered with cubbyholes, including a removable storage box in the centre console. A boot measuring 318 litres is marginally larger than what you'd get in the equivalent Mokka Electric; this can be extended to 622 litres by folding the second row of seats down. Though currently unconfirmed, we expect this figure is only measured to the windowline, rather than to the roof as normal. A small frunk under the bonnet offers storage for the charging cables.
Prices and specifications
As mentioned, the Volvo EX30 is now on sale in the UK, with prices starting from £33,795 for a Single Motor car in 'Plus' trim, to £44,495 for the Twin Motor Performance in 'Ultra' guise. The former gets a 12.3-inch central display with a parking camera, plus heated seats, LED lights and 18-inch aero wheels, while Ultra benefits from a panoramic glass sunroof, 20-inch wheels, power-adjustable seats and a 22kW on-board AC charger, plus a heat pump to preserve range in extreme weather conditions. 
Volvo says all EX30 models at launch will come with a rolling three-year, 60,000-mile 'care package' which includes the cost of servicing.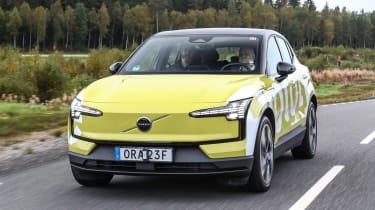 Volvo EX30 ride review - Richard Ingram
The EX30 is an extremely important car for Volvo. Bosses are expecting big things for the entry-level electric SUV, not only adding an extra string to the brand's bow, but opening the maker to a completely new area of the market.
To get an early taste of the car, we were invited to Volvo's Hallered Proving Ground near Gothenburg in Sweden for a ride in a late-stage prototype vehicle, alongside technical lead for vehicle dynamics, Egbert Bakker.
It's an eye-opening half-hour, for sure. The first thing he says to us is that the EX30 "is not supposed to be a sports car" – and that's immediately evident from the way this new electric SUV rides over the frankly horrid lumps and bumps found on Volvo's 'English Road'. This is apparently an exact match of a section of broken Essex tarmac that the Swedes have copied to get a feel for our unique road surfaces.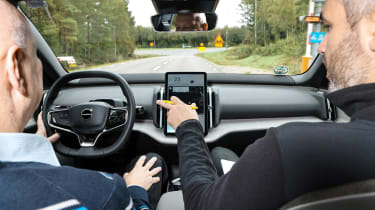 The EX30 is comfortable and compliant, with even the worst shocks prevented from making themselves known inside the cabin. The compromise is a bit of roll and body movement through the corners, but the engineers seem to have struck a good balance overall – even on the biggest 20-inch wheels.
It's quiet inside, too. Even at motorway speeds the car stays hushed, bar a little wind noise around the door mirrors when Bakker really opened the taps. This certainly doesn't feel like a car that'll be restricted to short urban journeys or trips to the shops; high-speed refinement is easily a match for rivals in this class.
Then there's the acceleration. Admittedly, we've only experienced the range-topping Twin Performance model, but 0-62mph in 3.6 seconds is surely faster than any sane human needs to travel in a car such as this. EX30 product lead Joakim Hermansson assures us there is a safety benefit to this kind of prodigious performance, however: "With power, you can overtake in a much safer way," he tells us.
It's less brash than a Tesla Model Y in a straight line, with the more linear power delivery undoubtedly helping passengers feel less nauseous in stop-go traffic, or when making brisk progress cross-country. But it picks up instantly at any speed; grip from the bespoke Goodyear tyres is very good.
Bakker tells us they've a very strict mission when building and designing a new Volvo: "To drive, a Volvo should be predictable, controllable and comfortable," and from the passenger seat, at least, it seems they've nailed the brief. 
Given the competitive pricing and well-resolved driving experience, this new Volvo EX30 is one to watch for 2024.
MINI Cooper Electric: pricing and specs for British-built electric supermini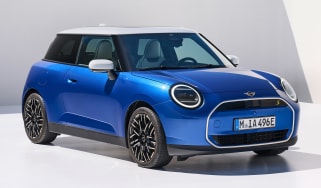 MINI Cooper Electric: pricing and specs for British-built electric supermini
The Kia EV9 is DrivingElectric Car of the Year 2024
The Kia EV9 is DrivingElectric Car of the Year 2024
Electric Renault 5: prices, 2024 launch date and teaser images of the MINI Cooper rival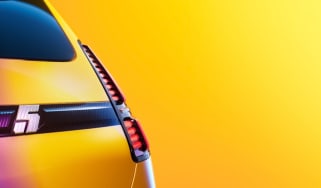 Electric Renault 5: prices, 2024 launch date and teaser images of the MINI Cooper rival
DrivingElectric Awards 2024: the winners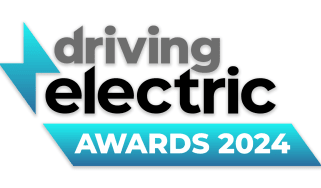 DrivingElectric Awards 2024: the winners
We celebrate the very best products in the EV world
Tesla Cybertruck: pricing and specs for Elon Musk's electric pickup truck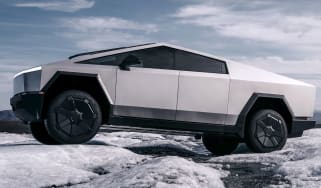 Tesla Cybertruck: pricing and specs for Elon Musk's electric pickup truck
The Tesla pickup truck is now on sale, with a range of up to 340 miles and a starting price of just over $60,000
MINI Cooper Electric: pricing and specs for British-built electric supermini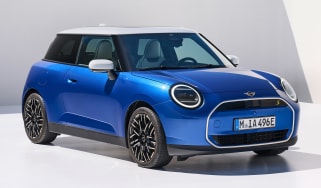 MINI Cooper Electric: pricing and specs for British-built electric supermini
MINI's latest electric hatchback introduces a revolutionary interior design, as well as larger batteries to provide a 250-mile range