SEAT electric moped: MÓ eScooter 125 on sale in the UK for £4,996
SEAT's electric moped has a top speed of 59mph and a claimed range of 85 miles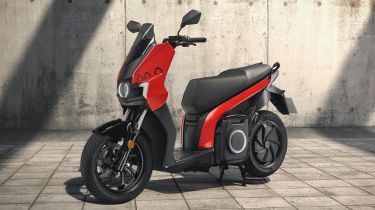 The SEAT MÓ eScooter125 electric scooter is now on sale in the UK, priced from £4,996 after the government grant has been deducted, or for £95 per month over 48 months on hire purchase. It represents the car brand's first foray into electrified two-wheeled transport, having been previewed by the SEAT eScooter concept at the Smart City Expo World Congress in Barcelona, Spain, in 2019. 
The MÓ eScooter 125 is a pure-electric moped aimed at private buyers and fleet operators. Power comes from a 12bhp electric motor inside the rear wheel; 0-31mph takes 3.9 seconds and top speed is 59mph. A 5.6kWh battery feeds the motor and is good for a range of 85 miles according to SEAT; the firm reckons that only a weekly charge will be required in most typical usage cases.
Charging can take place at a public point or at home, where the scooter's battery can be removed and charged overnight from a three-pin socket. Fleet operators will be able to swap a charged battery in for a flat one, minimising turnaround times.
The scooter also features regenerative braking and a reverse gear. Pulling the left-hand brake applies the brakes on both wheels, while pulling the right-hand brake only applies the front but engages the regenerative braking – amplifying the braking effect and recharging the battery.
Three different colours available: Daring Red, Dark Aluminium and Oxygen White. Practicality features include a central stand, a side stand and an under-seat compartment that can hold two full-size helmets. An LCD display shows your speed, state of charge, remaining range, temperature, time and trip distance.
SEAT is also offering a range of accessories for the MÓ, including a helmet, winter gloves, summer gloves, a 39-litre rear top box, a trunk support, a mobile case holder, a high protection screen, a disc brake lock, and the Cosmo Connected safety system. The latter is a removable and adaptable rear light for your helmet that also connects to a mobile app. It has an integrated brake and warning light, as well as an emergency call function in the event of an accident, along with transmission of GPS data.
Cupra Raval name for 2025 small EV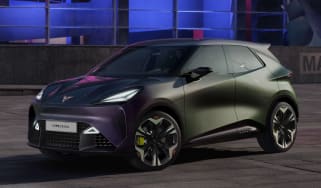 Cupra Raval name for 2025 small EV
DrivingElectric Awards 2024: the winners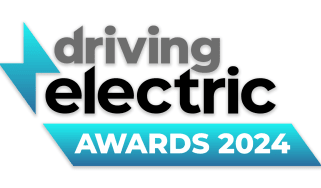 DrivingElectric Awards 2024: the winners
We celebrate the very best products in the EV world
Tesla Cybertruck: pricing and specs for Elon Musk's electric pickup truck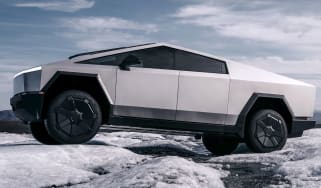 Tesla Cybertruck: pricing and specs for Elon Musk's electric pickup truck
The Tesla pickup truck is now on sale, with a range of up to 340 miles and a starting price of just over $60,000
MINI Cooper Electric: pricing and specs for British-built electric supermini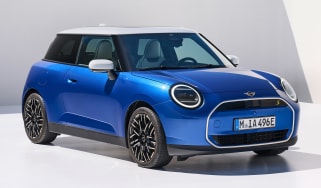 MINI Cooper Electric: pricing and specs for British-built electric supermini
MINI's latest electric hatchback introduces a revolutionary interior design, as well as larger batteries to provide a 250-mile range