Renault 4 returning as electric family hatchback at Paris Motor Show
The new Renault 4 will be a more practical, bigger brother to the electric Renault 5
Following the overwhelmingly positive reaction to the electric Renault 5 prototype, the French brand is dipping into its back catalogue once again. The iconic Renault 4 name will soon be reborn as a practical, family-oriented electric hatchback, with its world debut to take place in October at this year's Paris Motor Show.
In terms of styling, patent images that surfaced online have given us an idea of what to expect. The design pays homage to the original Renault 4, with a particularly boxy design, relatively long bonnet and rounded front end. However, the EV will feature LED headlights and Renault's recently redesigned logo. 
The two retro-inspired Renaults will be based on the same CMF-BEV platform that'll underpin the Renault 5 (and the next Nissan Micra), which should help keep costs down. To that end, the Renault 4 is expected to feature a 134bhp electric motor that'll be used across Renault's forthcoming electric line-up, as more standardised parts can cut manufacturing cost even further.
The Renault 4 may also come with the same 40 and 52kWh batteries as the Renault 5, the larger of which is expected to offer a range of 249 miles in the more compact R5. We expect pricing will be similar to the Renault 5, too, which should mean a starting price of less than £20,000.
It'll be a concept version of the Renault 4 that appears at the Paris Motor Show but, if it's well received and a production model receives a green light by the French brand's top boss, it could follow hot on the heels of the reborn Renault 5's launch in 2024. The two may even go on sale in the same year.
Following the response to the Renault 5 prototype unveiled in 2021, Renault's CEO Luca de Meo revealed to DrivingElectric that the retro-inspired models could be introduced in the near future. "There have been so many products that made history, so it would be a pity not to reconnect with that long history and tradition.
"We're not here to only look in the rear-view mirror, we're here to reinvent things and I think the Renault 5 is a good example," de Meo said, adding: "A lot of people say to me, 'why are you doing retro design?' This is not retro design, it's just reinvention of a concept. In our library we have a lot of things that we can reinvent."
Complete guide to the Gridserve (formerly Ecotricity) Electric Highway charging network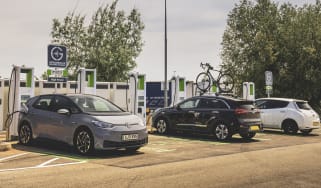 Complete guide to the Gridserve (formerly Ecotricity) Electric Highway charging network
Need to charge your electric vehicle on the Gridserve Electric Highway network? Here's how it works, how much it costs and how to pay
Top 10 best seven-seater electric and hybrid cars 2022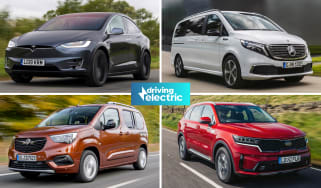 Top 10 best seven-seater electric and hybrid cars 2022
If the regular crop of electrified SUVs and family cars don't provide enough practicality for you, then take a closer look at the range of electric an…
Top 10 best electric cars 2022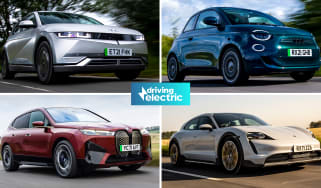 Top 10 best electric cars 2022
Here, we run through our favourite new electric cars that you can buy right now in the UK…