New MG 4 electric hatchback to arrive during 2022
A brief teaser film shared by MG on social media hints at a another zero-emissions car from the British brand, which will be unveiled towards the end of the year
MG is expanding its range of electric cars once again. The Chinese-owned brand has shared a brief teaser video of what we suspect will be a zero-emissions family hatchback, slightly larger than the petrol-engined MG 3 supermini and smaller than the MG 5 electric estate.
The new EV is expected to be named MG 4 as a result. Although the company hasn't officially confirmed this, the moniker was visible in a URL on its website. MG has said that the new model will be 4.3 metres long – roughly the same as potential rivals, including the Renault Megane E-TECH Electric, Volkswagen ID.3 and Vauxhall Astra-e. The new car has also been designed with UK and European drivers in mind, according to MG.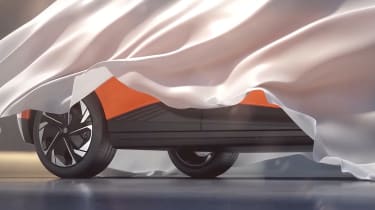 While we don't get a clear look at the MG 4 in the video, we do at least get a few brief glimpses at some design elements. They include the car's slightly raised ride height, black cladding along the sides and long roofline. The video also teases that the new car will feature short overhangs at the front – common for modern EVs – as well as a rear light bar that spans almost its entire width, flanked by a set of curved brake lights and indicators.
We expect more details to be revealed over the coming months as we approach the car's debut, which is scheduled for the fourth quarter of 2022. No exact date for the unveiling has been disclosed yet, though.
As pricing, range, battery and performance details remain under wraps, it's difficult to surmise how the new MG 4 stacks up on paper against other electric hatchbacks on sale today. But given that the dimensions of the new model are similar to that of the existing ZS EV – our 2022 Car of The Year award winner – it may use the same platform and powertrain as the SUV. 
The ZS EV is now offered with the choice of 51 or 72kWh batteries, for ranges of 198 and 273 miles respectively. If fitted with the latter, the MG 4 will likely be able to cover in excess of 300 miles on a charge, bringing it on par with top-spec versions of the Volkswagen ID.3.
Where can I buy hydrogen and where is my nearest hydrogen filling station?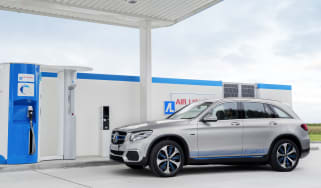 Where can I buy hydrogen and where is my nearest hydrogen filling station?
A guide to where you can find UK hydrogen fuel stations for filling up a hydrogen fuel-cell car
Tesla Supercharger network: complete guide to Tesla charging stations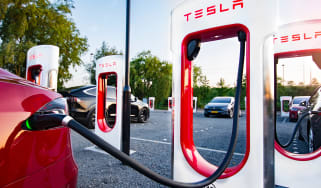 Tesla Supercharger network: complete guide to Tesla charging stations
The Tesla Supercharger network is expanding fast, providing reliable rapid charging throughout the UK to Tesla and non-Tesla owners alike
Top 10 best electric SUVs 2022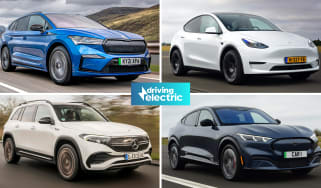 Top 10 best electric SUVs 2022
Electric SUVs combine style and practicality with low running costs, making them a very popular choice in the UK. Here are our top 10 favourites to bu…