2021 Mercedes S-Class plug-in hybrid: specs and on-sale date
All-new Mercedes S-Class gets mild-hybrid power at launch, but plug-in hybrid will follow in 2021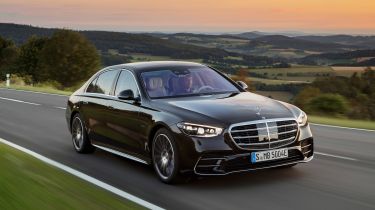 Mercedes has taken the wraps off its all-new S-Class luxury saloon, the seventh-generation version of its technologically advanced flagship. Powered by a range of mild-hybrid options from launch and offered in two wheelbase lengths, the S-Class will go on sale in December 2020 – followed by a plug-in hybrid version in 2021.
Boasting 'level 3' autonomous-driving technology among its technical advances, the new S-Class will, as always, influence other models in Mercedes' range in due course.
When it arrives, the S-Class will go up against the forthcoming next-generation BMW 7 Series saloon, which is set to offer a choice of petrol, diesel, plug-in hybrid or pure-electric power. However, unlike Mercedes, BMW is moving away from the strategy of having a standalone electric-car brand identity, instead integrating electric models more closely with the rest of its range.
Elsewhere, another S-Class rival, the Jaguar XJ, will be adopting fully electric power for its next generation, and prototypes of that car have also been spotted testing on public roads.
Mercedes' electric spinoff of the S-Class, the EQS, will be built alongside the S-Class, and is expected to strongly challenge the electric versions of its rivals above when it arrives with a touted 435-mile range.
Mercedes S-Class plug-in hybrid engines and drivetrain
All new S-Class models are based on Mercedes 'latest iteration of its MRA mechanical platform. The car will be launched with 48V mild-hybrid turbocharged six-cylinder engines, but it's the confirmed arrival of a plug-in hybrid variant later in 2021 – replacing the current S 560 e – that's most exciting.
Exact details of this engine haven't been given, but it's likely that the plug-in S-Class will use a 3.0-litre turbocharged straight-six petrol engine in conjunction with a powerful electric motor and a sizeable battery – Mercedes claims a pure-electric range of up to 62 miles. It's most likely that the plug-in hybrid will use 4MATIC four-wheel drive, along with the nine-speed automatic found across the rest of the range.
It's likely that the plug-in hybrid will benefit from a set of new chassis technologies introduced for this latest generation: rear-wheel steering, adaptive air suspension and optional active body control.
A range of driving modes, spanning ECO, COMFORT and SPORT to SPORT+ and INDIVIDUAL features on all S-Class models, with the latter allowing drivers to set up the car's drivetrain and responses to their liking. Mercedes has confirmed that the plug-in hybrid will add BATTERY LEVEL and ELECTRIC modes to this list, confirming that drivers will be able to conserve battery charge for later in a journey, as well as operating exclusively on electric power.
Interior, equipment and technology
The new S-Class sets a new precedent for Mercedes cabin design, with a look that's been designed around the latest version of the brand's MBUX infotainment system. This runs on a 12.8-inch OLED screen mounted centrally, boasting an all-new interface. The central screen is joined by digital 3D dials behind the steering wheel, which itself is new and covered in touch-sensitive buttons. An augmented reality head-up display also features. 
As the S-Class is intended as a luxurious car to be driven in, it follows that the latest version can be fitted with two 11.6-inch screens in the rear with internet access, along with an interconnected system of ambient lighting, air temperature control, audio and massage seats that can be programmed to relax or invigorate according to one of six 'Energising' modes. 
Burmester sound systems return as high-end audio options, with the top-spec version boasting two amplifiers producing a total of 1,750W and a staggering 30 speakers, plus 'exciters' mounted in the seats to accentuate bass frequencies and provide what Mercedes calls "4D sound".
The car's ambient lighting isn't just for show, however – Mercedes' new Interior Assistant uses it to light up parts of the cabin depending on the movements of the driver or passengers. The system can provide a visual warning if you're about to open a door into traffic, for example.
A headline feature for the new S-Class is the promise of 'level 3' autonomous driving capability in the second half of 2021. Mercedes says this will allow for "hands-off" motorway driving, with the car operating automatically in traffic.
While exact specifications for the plug-in hybrid S-Class are not yet available, we know that it'll feature much of the same technology as laid out above.
Where can I buy hydrogen and where is my nearest hydrogen filling station?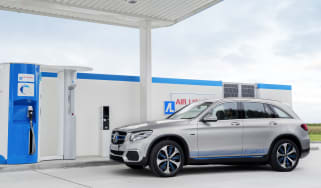 Where can I buy hydrogen and where is my nearest hydrogen filling station?
A guide to where you can find UK hydrogen fuel stations for filling up a hydrogen fuel-cell car
Why owners love the Mitsubishi Outlander PHEV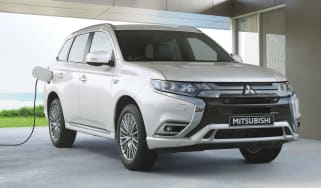 Why owners love the Mitsubishi Outlander PHEV
Thinking of switching to a plug-in hybrid? Plenty of owners we surveyed can vouch for the Mitsubishi Outlander PHEV
Can solar panels charge an electric car?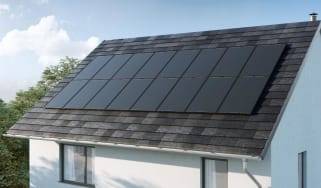 Can solar panels charge an electric car?
Charging your electric car with solar panels is a great way to save money in the long run. We explain why...