Maserati teases electric GranTurismo to arrive in 2022
The new electric two-door GT car has been photographed in prototype form testing on track and on the road, ahead to its debut next year
Maserati has released the first images of its first all-electric model – the new GranTurismo – testing on track and on the streets of Modena, Italy in prototype form.
The images show the prototypes of the new two-door GT sporting vertical headlights like those on the MC20 supercar, as well as a set of aerodynamic wheels like you'll find on the Porsche Taycan or Audi e-tron GT – the electric GranTurismo's most likely rivals.
We don't yet know the number of electric motors, battery size or power output of the electric GranTurismo, only that it'll be followed up by a new GranCabrio four-seater convertible, which will also be available with a fully electric powertrain.
We also expect that the new GranTurismo will be available with hybrid-assisted internal-combustion engines, but we'll have to wait until its unveiling later this year before more details are released.
We also previously learned that electric Maseratis will feature new Folgore badging – an Italian word that translates as 'lightning' in English. This branding will eventually be used across Maserati's range of electric variants, separating its petrol models from those using battery-electric (BEV) technology.
The new GranTurismo will be the first Maserati available with an all-electric powertrain, and one of 13 new models the Italian brand plans to launch by 2023. The electric GT car will be followed up by a zero-emissions version of the MC20 supercar and the Porsche Macan-rivalling Grecale SUV – both of which are also expected to be launched sometime in 2022.
So far, Maserati has only released two electrified models – mild-hybrid versions of its existing Ghibli sports saloon and Levante SUV. 
Audi Q8 e-tron: New name on the cards as part of 2022 facelift for e-tron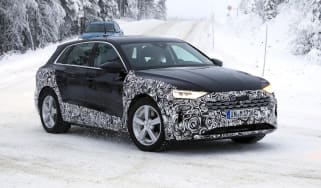 Audi Q8 e-tron: New name on the cards as part of 2022 facelift for e-tron
Top 10 best plug-in hybrid SUVs 2022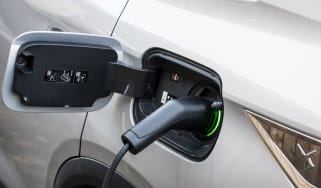 Top 10 best plug-in hybrid SUVs 2022
The finest plug-in hybrid SUVs offer low running costs, enough electric range for daily use and excellent practicality. These are the best plug-in hyb…
Top 10 best plug-in hybrid cars 2022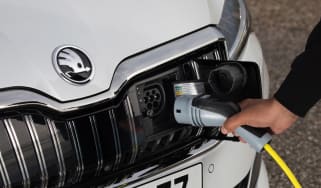 Top 10 best plug-in hybrid cars 2022
Plug-in hybrid cars are great for keeping fuel and company-car tax bills low. Here are the best ones to buy in the UK right now
Top 10 best luxury electric cars 2022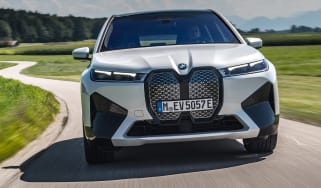 Top 10 best luxury electric cars 2022
From Audi to Tesla, here are our top picks of the most luxurious zero-emissions motoring options on the market right now