New all-electric compact Jeep SUV in the works
The American brand is considering developing its first fully electric model: a new small SUV that'll sit below the Renegade its line-up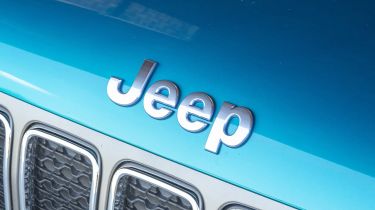 Jeep is investigating the idea of a new fully electric compact SUV that would sit under the Renegade in its line-up – and be the first fully zero-emissions model from the US brand.
However, it's not the only electric model on the way from Jeep, as brand boss Christian Meunier has announced there'll be a "fully emissions-free Jeep in every segment by 2025."
Mark Allen, Jeep's head of exterior design, added when asked if the brand would expand beyond its recently launched flagship Wagoneer and Grand Wagoneer SUVs: "Absolutely – we're looking beyond those projects.
"Renegade is a B-segment [model], so obviously there's room below that and that's something we're looking at. But we're probably not looking at something larger than Wagoneer – it's a beast!"
Nothing is certain when it comes to the styling of the new baby Jeep, but we can expect it to feature the same exterior cues as the Renegade and its bigger siblings. Allen stated: "We always refer to the very first Jeep when we start a new project." 
The most iconic Jeep elements are the seven-slot front grille, trapezoidal wheel openings and short front and rear overhangs. As Jeep is part of the Stellantis Group, also home to Peugeot, Fiat, Citroen, Vauxhall and other brands that already produce electric cars, the compact electric Jeep is likely to use one of the group's platforms.
Stellentis recently announced a new mechanical platform called 'STLA Small', which will underpin a wide variety of small electric models across its brands. The planned baby Jeep could be among them, because this platform can accommodate four-wheel drive with electric motors on both axles. However, this new platform won't be arriving until 2026.
The platform will accommodate battery sizes from 37kWh up, with Stellantis targeting a range of up to 300 miles from models based on this technology. That's around 100 miles more than what's available from cars that use the group's current 'e-CMP' platform, like the Peugeot e-208 and e-2008, Vauxhall Corsa-e and Mokka-e, DS 3 Crossback E-TENSE and Citroen e-C4.
Jeep's electrification push so far has been limited to plug-in hybrid versions of the Renegade, Wrangler, Compass and Grand Cherokee. But in addition to the planned small electric model, it's also exploring hydrogen power. "It's very exciting," Meunier said. "We have some ideas of what we can do with it."
Top 10 best seven-seater electric and hybrid cars 2021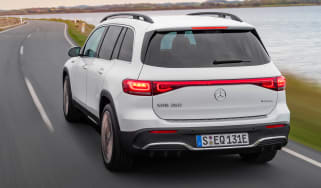 Top 10 best seven-seater electric and hybrid cars 2021
If the regular crop of electrified SUVs and family cars don't provide enough practicality for you, then take a closer look at the range of electric an…
Top 10 best luxury electric cars 2021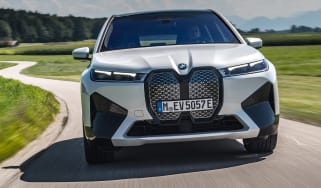 Top 10 best luxury electric cars 2021
From Audi to Tesla, here are our top picks of the most luxurious zero-emissions motoring options on the market right now
2021 Volvo XC40 Recharge electric SUV: single-motor version on sale now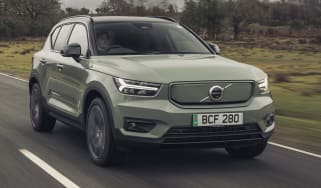 2021 Volvo XC40 Recharge electric SUV: single-motor version on sale now
Volvo has introduced a new single-motor version of its electric SUV, available in two trim levels and with prices starting from £48,300