All-new Honda CR-V spotted testing
Honda's sixth-generation CR-V is due in 2023, most likely with hybrid power only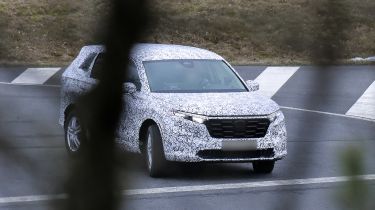 This is the new Honda CR-V, the latest upcoming SUV to be spied undergoing testing ahead of its release in 2023. Now in its sixth generation, the new CR-V will remain Honda's largest SUV in Europe and rival to the likes of the Toyota RAV4, Peugeot 3008, Ford Kuga and Nissan Qashqai.
The car's disguise is pretty comprehensive, so exact styling details are well hidden; the new CR-V looks to be bigger than before, with a squared-off body offering good interior space. It looks as though the new model will take some styling cues from the recently revealed HR-V, but we'll have to wait for the disguise to be lifted to find out for sure.
Similarly, we've yet to see the car's interior, but its style is likely to follow in the footsteps of the HR-V's and, to some degree, the Honda e's, with a minimalist approach and a focus on the brand's recently uprated infotainment systems.
Underneath that reprofiled exterior the CR-V is expected to use the same platform as the next-generation Honda Civic; power is most likely to come from the brand's e:HEV hybrid technology.
The hybrid system is most likely to use a 2.0-litre petrol engine and two electric motors, working in the same way as the system in the Honda Jazz. This would also mean a CVT gearbox and would give the potential for both two and four-wheel drive options.
As with the smaller HR-V, it's expected that the CR-V will ditch purely combustion-engine options as part of the brand's focus on electrification; Honda has plans for all of its models to be electrified by 2022. We may even see more pure-electric options arrive somewhere down the line.
Honda SUV e:prototype electric car unveiled at Shanghai motor show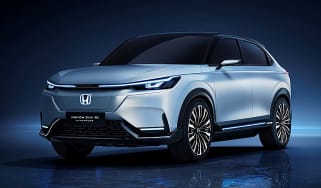 Honda SUV e:prototype electric car unveiled at Shanghai motor show
New Volkswagen ID.5 electric coupe-SUV spied testing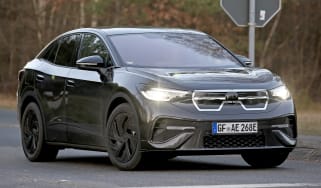 New Volkswagen ID.5 electric coupe-SUV spied testing
Best plug-in hybrid SUVs 2021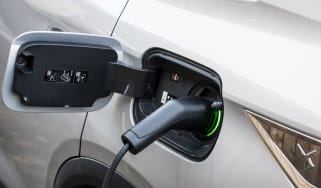 Best plug-in hybrid SUVs 2021
A good plug-in hybrid SUV should combine low running costs with excellent practicality. These are some of the best on sale right now
Best electric SUVs 2021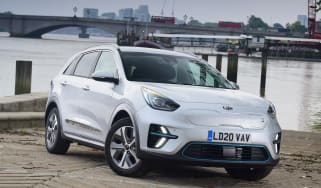 Best electric SUVs 2021
Our selection of the best electric SUVs you can buy features cars that promise to mix style, practicality and rock-bottom running costs
Longest range electric cars 2021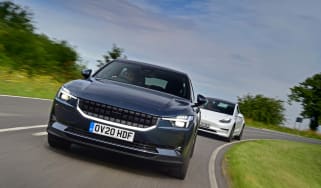 Longest range electric cars 2021
The range of electric cars is continually improving. Here are the top 10 models with the longest range on a single charge