Honda SUV e:prototype electric car unveiled at Shanghai motor show
The Honda SUV e:prototype is now close to production and will go on sale in China by early 2022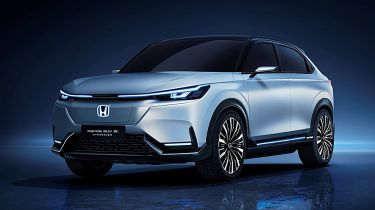 Honda has unveiled a near-production version of a new large electric SUV for the Chinese market, called the SUV e:prototype.
It's a more conventional development of the three-door SUV e:concept seen at the Beijing Motor Show last year (below). That car had a far more rakish, three-door design, featured a sloping roofline and was generally more futuristic than the conventional styling of the design unveiled in Shanghai.
Honda says the SUV e:prototype is close to the design of the final production model, which will go on sale in China by early 2022. Honda plans to have 10 fully electric cars on sale in China within five years.
The SUV e:prototype is one of many electric SUVs unveiled at the 2021 Auto Shanghai motor show in China, including the Volkswagen ID.6 – which will also be sold exclusively in China – and the Toyota bZ4X.
No official details on the SUV e:prototype's powertrain have been released, but it'll certainly use a larger battery than the 35.5kWh unit in the Honda e city car, which has a maximum range of just 137 miles.
There's also currently no word on whether it'll be sold in the UK or any other countries. However, as Honda has already revealed a new HR-V hybrid SUV to sell alongside its existing CR-V hybrid in the UK, we won't rule out Honda's electric SUV coming to the UK.
However, if it does reach the UK, Honda's electric SUV will face a lot of competition from the likes of the Kia e-Niro, Hyundai Kona Electric and Peugeot e-2008. See our pick of the best electric SUVs here.
Top 7 best hybrid and electric sports cars 2021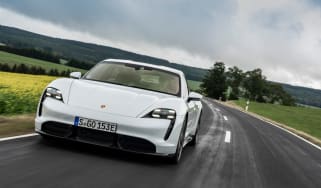 Top 7 best hybrid and electric sports cars 2021
Bringing thrills and performance with their powerful electric motors, these are the best electric and hybrid performance cars to buy in the UK in 2021
Are electric cars expensive to insure?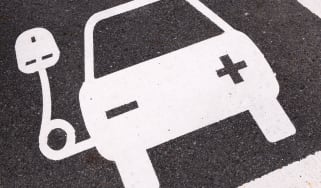 Are electric cars expensive to insure?
Everything you need to know about insuring an electric car, including how expensive it is and why
2021 Audi Q4 e-tron and Q4 e-tron Sportback: specs and prices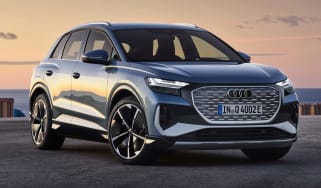 2021 Audi Q4 e-tron and Q4 e-tron Sportback: specs and prices
The pure-electric Audi Q4 e-tron and Q4 e-tron Sportback are on sale now, with prices starting from £40,750 for the regular SUV and £42,250 for the Sp…