New Cupra plug-in hybrid SUV arriving in 2024
New hybrid SUV could potentially replace Ateca in Spanish brand's line-up, which will soon include a flagship electric SUV and entry-level EV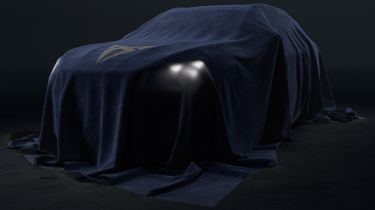 Cupra's next plug-in hybrid SUV will arrive in 2024, offering a pure-electric driving range of up to 62 miles, according to the Spanish performance brand's CEO Wayne Griffiths.
The as-yet-unnamed car will be built in Hungary alongside the Audi Q3 Sportback and be around 4.5 metres long, which is roughly the same as the Q3, Kia Sportage, Nissan Qashqai and new Renault Austral. That'll also make it larger than the brand's current Ateca family SUV, which will reach the end of its lifecycle in 2024, meaning the new model will likely replace it in Cupra's line-up. As well as a plug-in hybrid version, the new family hauler will also be offered with mild-hybrid power.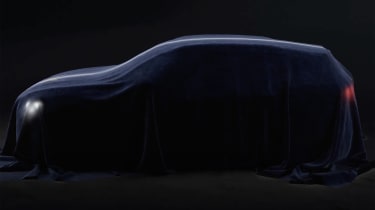 While those are the only details about Cupra's latest hybrid SUV to surface so far, we know that it's just one of four new electrified models heading our way from the SEAT spinoff brand. After the launch of the Born electric hatchback this year will come the Cupra Tavascan flagship zero-emissions SUV, also in 2024.
That'll be followed up by an entry-level EV in 2025, rivalling the likes of the reborn Renault 5 and new MINI Electric. We got our first look at this car in the shape of the radical UrbanRebel race-car concept, with Griffiths hinting at its unveiling that the production version could cost just over €20,000 (around £17,000) when it goes on sale by the middle of the decade. That's slightly higher than the expected price tag for the Cupra's sister models from Volkswagen: the Polo-sized ID.1 and the ID.2 crossover are also set to hit the streets around the same time.
We've yet to see the final addition to Cupra's electrified range, but it's expected to be an estate car or shooting brake based on the lower profile and long roofline you can see in the one image of the car's silhouette shared back in February 2022 (below).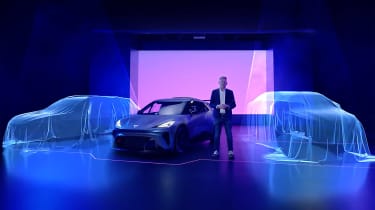 Speaking at that time, Griffiths was reluctant to put either the new hybrid SUV or the forthcoming estate/shooting brake into a specific segment. "I can tell you that they'll be in segments that are growing," he said. "There will be, I think in a lot of cases, cross over [in segments]. Not in a classical segment. There'll always be something that is a mixture, something unique. Instead of just a classical SUV, or a classical coupe, or a classical limousine.
"There's a lot between those", he added. "There are concepts of shooting brakes, sportbacks and all sorts of things that are possible. But I think those two cars, from a Cupra perspective, have to add, not substitute. There's still room for more cars."
Griffiths did admit, however, that to get cars signed off they "have to make sense for [Cupra] as well as the Volkswagen Group". We expect more details and the first images of the new hybrid SUV and the other new models will emerge in due course.
Where can I buy hydrogen and where is my nearest hydrogen filling station?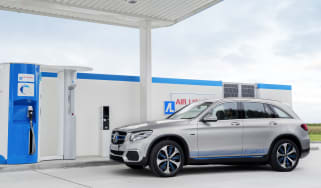 Where can I buy hydrogen and where is my nearest hydrogen filling station?
A guide to where you can find UK hydrogen fuel stations for filling up a hydrogen fuel-cell car
Tesla Supercharger network: complete guide to Tesla charging stations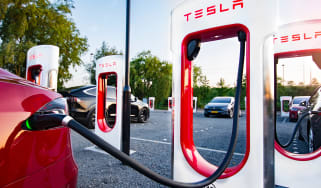 Tesla Supercharger network: complete guide to Tesla charging stations
The Tesla Supercharger network is expanding fast, providing reliable rapid charging throughout the UK to Tesla and non-Tesla owners alike
Top 10 best electric SUVs 2022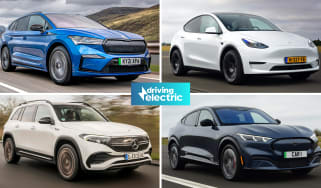 Top 10 best electric SUVs 2022
Electric SUVs combine style and practicality with low running costs, making them a very popular choice in the UK. Here are our top 10 favourites to bu…