All-terrain Citroen My Ami Buggy going into production
50 examples of the off-road buggy variant of Citroen's ultra-compact EV will be sold in France, with potential for new Ami variants to come to the UK
The Citroen My Ami Buggy is officially going into production following the public's overwhelming response to the off-road-focused concept unveiled last year. Just 50 examples of the limited-edition EV will be sold, all in France, but Citroen has hinted the My Ami Buggy may give rise to more variants that could come to the UK.
The limited-edition production My Ami Buggy carries over some elements from the concept, including the khaki green-and-lime colour scheme, wider wheelarches, gold 14-inch steel wheels and rear spoiler. There's also a removable fabric roof and steel tubes in place of the regular Ami's doors.
However, the production model appears to have done away with the concept's extra-chunky off-road tires, likely to help with ride comfort. It also doesn't feature the concept's LED light bar, metal protection bars for the headlights or front bull bar – most likely to improve pedestrian safety.
In a nod to rallying, the concept had the words 'pilot' and 'copilot' printed above the driver and passenger seats respectively, along with a set of Advanced Comfort seat cushions twice as thick as those in the regular Ami, which could be removed and washed after lengthy expeditions.
The production My Ami Buggy features a more toned-down cabin, having more in common with the regular Ami. It does, however, have lime-green stitching to match the exterior trim, as well as the storage bins on the dashboard. As in the regular Ami, there's no infotainment screen, just a smartphone cradle.
The original My Ami Buggy concept illustrated "one of the many faces that could be developed for the Ami", implying that more versions of the micro EV could be on the way, in addition the standard and My Ami Cargo models that we know are coming to the UK in 2022. 
While the initial run of 50 My Ami Buggies will be sold exclusively in France, Citroen UK managing director, Eurig Druce said: "The introduction of a limited-run My Ami Buggy clearly demonstrates how customer reaction can help to shape Citroen's product planning. 
"If there's sufficient interest from customers here, then there's every conceivable chance we could see future versions of the My Ami Buggy on sale in the UK."
New electric cars coming in 2022 and beyond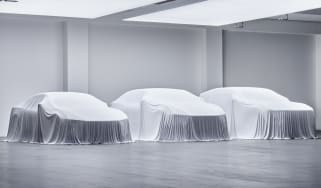 New electric cars coming in 2022 and beyond
Fisker PEAR: electric SUV could start from close to £25,000, says CEO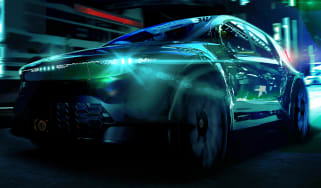 Fisker PEAR: electric SUV could start from close to £25,000, says CEO
Top 10 best seven-seater electric and hybrid cars 2022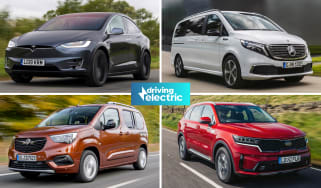 Top 10 best seven-seater electric and hybrid cars 2022
If the regular crop of electrified SUVs and family cars don't provide enough practicality for you, then take a closer look at the range of electric an…
Top 10 cheapest electric cars 2022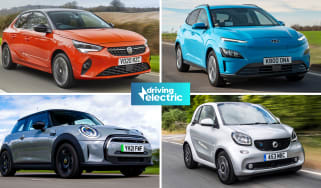 Top 10 cheapest electric cars 2022
Contrary to popular opinion, not all electric cars are expensive. Here are the cheapest ones available in the UK right now
New electric cars coming in 2022 and beyond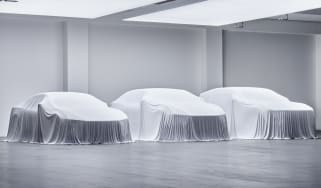 New electric cars coming in 2022 and beyond
With electric cars making up an ever-increasing proportion of sales, the industry is working flat out to launch new models – here's what's on the way …